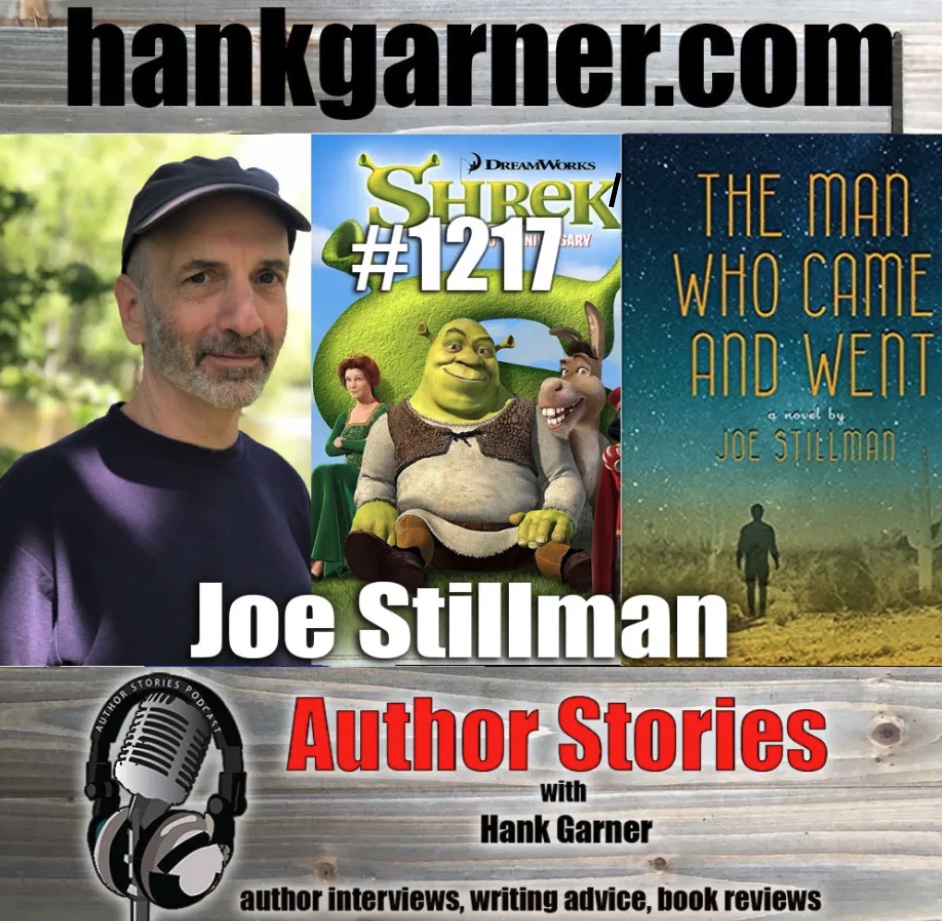 Author Stories Podcast
World Gone Geek Podcast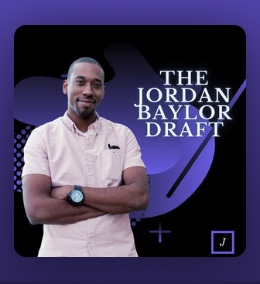 Joe is a guest on the Jordan Baylor Draft Podcast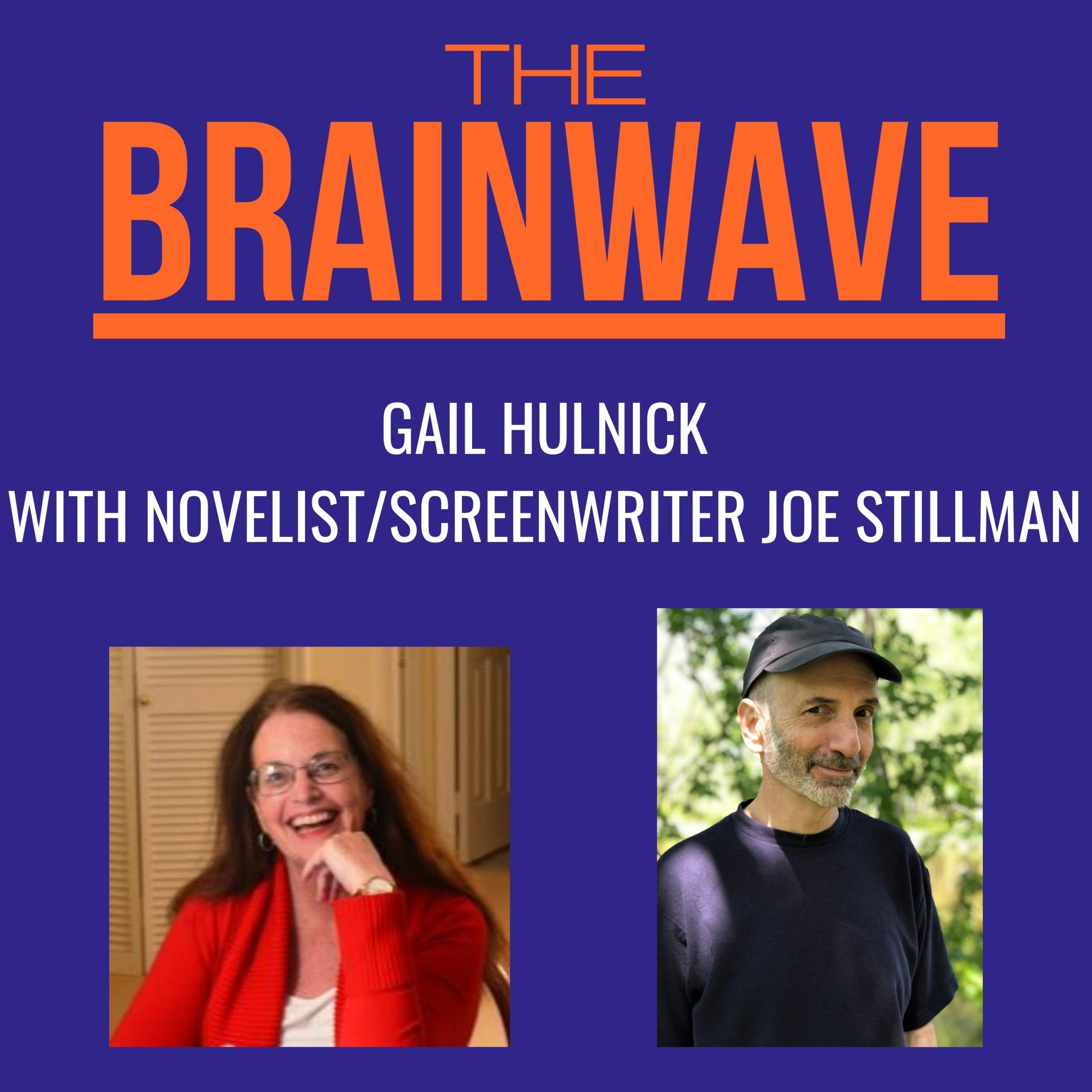 Brainwave Podcast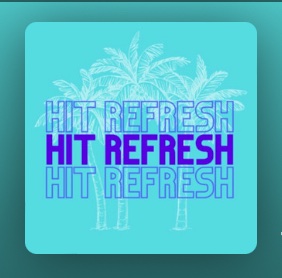 Joe appears on Hit Refresh Podcast
Magic Molly Review
R&R BOOK TOUR
The Book I've Been Longing to Read
An avid reader for at least half my life– in this second half, it's been harder for me to find a book that keeps me turning pages– much less delivers the thrill I remember from my youth. The Man Who Came and Went delivered that thrill big time. A little bit fantasy, a little bit sci-fi, a little bit spiritual, and a little bit family drama–it's a story about humanity and longing. It lifted my heart and made me cry. Tenderness runs deep in this book, as it does in the mind and heart of it's lead character, Bill Bill. Bill Bill has eyes that see through to the insides- no matter how well hidden– of all who are lucky and blessed enough to meet him. Oh, were it so that we could all have a Bill Bill in our lives! Someone who can see our hearts and intentions, regardless of the messes we make! And the cast of characters in this small town do make messes! They live, they struggle, they make mistakes, hurt each other and themselves– and yet, they yearn. The author's love for his flawed and yearning characters is palpable, and it's impossible not to feel the same. Joe Stillman crafts this story in a remarkably quiet, skillful and restrained way. Like poetry, his words might whisper but their impact is enormous. Like Bill Bill, he asks us questions we need to answer. If you love a book that makes you wonder, one that requires you sit quietly… just feeling… when you shut the book after the last page– read The Man Who Came and Went.
– Yvette Kaplan / Amazon Verified Reader
LOL funny page-turner that's profoundly inspirational
At first glance, this colorful, moving and sometimes laugh out loud funny page turner seems to be just that – a beautifully written, very satisfying read about the life of a dysfunctional family in modern America.
But I found The Man Who Came and Went to be much more than another well-written novel. It's a profoundly inspirational guide book. Dylan said Woody Guthrie's songs "teach you how to live ". I feel that way about this book. It has depth and tenderness and beauty and a role model in the extraordinary title character. Get it, read it and give it to your friends. Americans especially need to read this book, now.
– AF Washington County, NY / Amazon Verified Reader
A beautiful book about finding your place in the world
The Man Who Came and Went is a page-turner and a heart-warmer (but in no way sappy). Stillman is so good at sketching the interior lives of this varied group of characters and evoking their spare desert town. A beautiful book (and it would make a great movie…).
– Lisa Davis, Amazon Verified Reader
Read this poignant, humorous and uplifting book!
I'm not a patient reader, so I often start a book and never finish. Not this time. The Man Who Came and Went grabbed me from the start, with conversational writing — unfolding through the voice of a high school girl named Belutha, bitter and wise beyond her years. The settingis a small town in Arizona which where the Reader quickly (and gradually) meets a cast of multi-layered characters and excruciatingly complex human relationships. It's fantasy and reality smashed into one heartfelt, suspenseful journey as these folks evolve — thanks to Bill Bill, a mysterious man who seems to come from nowhere. There's humor, sadness and surprise leading to a climax that will stay with me forever. Read it as soon as possible. It might just change the way you look at the world. And yourself. Thanks for writing this!
– Gail was here, Amazon Verified Reader
Had "Our Town" been written in 2021 with better characters and a story line, this would be better!
What do Joe Stillman and a 16 year old girl from end of the line Arizona and a diner chef who can mind-read your order have in common? This damned wonderful book. It's a one-sitter, a thinker, a crier and laugher. It's moving from start to last page. A great check on every reader's reality, with ideas to take you out of your body and put you back in, in ways I'll bet you've never considered. I sure hadn't. From the first page, you can tell that Joe Stillman is expert at inhabiting character. After reading this, and holding the book to my chest with a flow of tears down its cover, I immediately thought to find the hints of such heart in Stillman's earlier screenwriting.
This is one book I imagine as a future screenplay, one I will be challenged to answer "which was better" if Joe Stillman writes it. A movie would be a tall task for a book at once so personal and so universal.
– MZ, Amazon Verified Reader
A Great Book! Full of fun and Heart.
This was a great read, fun and full of heart. The characters are quirky and funny, with life struggles I could totally relate to. Once Bill arrives they begin to see more of the magic that's present too. The story moves right along with some great twists and unexpected surprises along the way. It's uplifting but never sappy. Highly recommend.
– Mars, Amazon Verified Reader
Masterful and Meaningful Fiction, Expertly Told
Joe Stillman, a well-loved screenwriter who co-wrote Shrek, King Of The Hill, and lots of other stuff, kicks it up more than a few notches with an epic, earth-bound fantasy… that touches on some strangely believable cosmic possibilities.
If you enjoy Neil Gaiman, Ray Bradbury, Ursula Le Guin, Barbara Kingsolver, or just expert storytelling, I believe you will enjoy Mr. Stillman's deep dive into the mind and life of a small town girl of 16 who is fed-up with her life, her school, and her mother… and the strange, quiet man who shows up one day that changes the perspective of everyone around her.
This is a book to savor, that I didn't want to end… absorbing, thought-provoking, and profoundly beautiful. Now that I've finished reading it, I know it will resonate with me always.
VERY unique perspectives that really make you think, and strangely uplifting. Adding this to my list of favorite books ever.
– Bill the K, Amazon Verified Reader
A Satisfying Shape Shifting Book
Boy, talk about all fiction starting from "a stranger rides into town" or "a man goes on a journey". Here, a stranger rides into town, and everyone in town goes on his or her own personal internal journey.
That's not how we start though. We start with fifteen-year-old Belutha, who is tough, smart, and constantly put out by her feckless and trashy Mom. The first chapters read like "The Heart is a Lonely Hunter", but with lots more cussing. It's also edgy, wise, and extremely funny. I wasn't sure where this was going to go, because as entertaining as Belutha is her smart-alecky commentary wasn't going to carry an entire novel. Indeed, as we go on Belutha emerges as a damaged soul whose acid humor disguises a lot of hurt and anger, and it really wasn't clear where this was going to go either.
Enter Bill Bill, the mysterious, childlike stranger. NO SPOILERS, but Bill's presence sets off all sorts of shocks for all sorts of local characters, and especially for Belutha and her Mom. Happily, we avoid all of the obvious and dreadful cliches – there are no phony plot twists or dramatic ploys to amp up the action or create conflict. Bill is a calm and mysterious presence, and his influence is mild but compelling. There is some touchy-feely, but like Bill it is understated, light handed, and a natural part of the tale. Because the story is told by Belutha, who is reluctant to trust the Bill phenomenon, we get a sweet and sour tale that will keep the reader guessing about the true story of this Man Who Fell to Earth.
So, it's funny, it's sometimes really funny, it's engaging, its wise, it's calm, and it's sneakily generous and life-affirming, as well as thought provoking and even a bit comforting. How's that for a multiple threat?
(Please note that I received a free advance ecopy of this book without a review requirement, or any influence regarding review content should I choose to post a review. Apart from that I have no connection at all to either the author or the publisher of this book.)
– Pop Bob, Amazon Top 500 Reviewer
Awesome Read
I'm very familiar with "mother-daughter-friction-fictions," but nothing compares to Belutha and her mom who are at the heart of this imaginative, humorous and touching book. I felt like these two loved to fight and fought to love. They're both sassy but caring wise-asses. This book is also a tale of mystery that kept the pages turning. The unfolding of what everyone was discovering about Bill Bill, themselves and the nature of their lives was a moving journey that I was glad to have shared with the folks in this town. So much of the story was unexpected! I can't wait to share it with my book club cuz they'll love it, but also so I'll have people to talk about it with!
– Jessie Thompson, Amazon Verified Reader
Fantastic
This is the best book I've read in a very long time. It spoke to me on so many different levels. I couldn't put it down.
– Patricia Ekman, Amazon Verified Reader
Delightful and thought-provoking
The novel tells the tale of a rebellious teen girl whose difficult life is transformed by the titular character. It may masquerade as a story about a small wonder in an even smaller town's life, but it's actually a profound message about what it is to be alive. The novel's light, conversational style is inviting and deceptively approachable. The book keeps bringing you back when you put it down and lingers with you long after you've finished. It's rare for a novel to be so thought-provoking and yet such a pleasure to read. I can't recommend it more highly.
– Ariana Brill, Amazon Verified Reader
Another magical journey into the human heart from Shrek writer Joe Stillman
I have to believe that a bidding war has already broken out to get the film rights for this wonderful book. Heart-warming and mystical, it's a compulsive page-turner and impossible to put down. The characters are finely drawn and unique and we really care about them. 15-year-old Belutha Mariah is an indelible, deeply sympathetic character who steals your heart. Buy and read this book immediately!
– Gary E, Amazon Verified Reader
Beautiful and entertaining story about transformation
This novel by Joe Stillman is an unexpected, lovely story told through the eyes of a cynical, traumatized 17 year old girl. A glimpse into the hard, unconscious lives of the folks whose world revolve around a diner, we find a lesson in metaphysics! A stranger comes into town and the story slowly builds to a complex suspenseful climax. In rest of the story lies true gold. My highest recommendation 💜
– Reader 01, Amazon Verified Reader